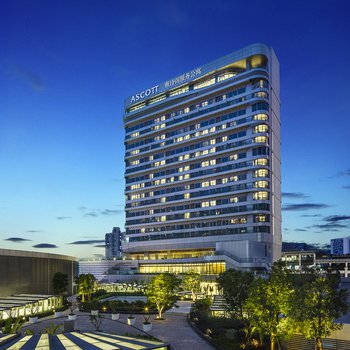 The Ascott Raffles City Shenzhen is an ideal spot for travelers wanting to discover the city. The Ascott Raffles City Shenzhen offers a pleasant stay in Shenzhen for those traveling for business or leisure.
Traveling to the hotel is easy with Shenzhen West Railway Station located approximately 4km away and Shenzhen Bao'an International Airport roughly 25km away. Just a short walk from Nanyou Metro Station, traveling to most city destinations is a breeze. Keeping busy is easy, with DongYa FengQing ShangYe BuXingJie, 南山正道舘 and JinZhong GouWu Jie all nearby.
In their spare time, guests can explore the hotel's surroundings. This Shenzhen hotel offers parking on site.
Our guests rate this hotel as one of the best hotels for cleanliness. This hotel is the usual choice for a large number of business travelers.